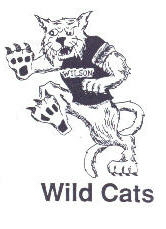 Our Mission
Our mission is excellence for all students in all aspects of their development.
School Vision
The Wilson community, students, parents, and faculty are committed to providing a rigorous academic program that ensures that each of our graduates are prepared to participate fully and with confidence at the college, university or career of their choice. We are committed to creating an environment that promotes academic excellence, fosters an active appreciation of multiculturalism, and develops students' sense of personal responsibility.
We ensure that every student is both known and nurtured, has a firm sense of his or her capabilities, and is convinced that a positive future is possible through his or her determined effort.
And for all of us, we envision Wilson Magnet High School to be a place where we are intellectually challenged, emotionally enriched, and supported in such a fundamental way that we become more fully human and true contributors in the broader community

Contact Information

501 Genesee Street, Rochester, NY 14611

Principal: Marilynn Patterson Grant
Program Administrators: Desure Matthew, William Geraci
Parent Liaison: Cathy Little, Sabrina Russell
Phone: 585-328-3440
Fax 585-464-6153
Hours: 7:25 a.m. to 2:00 p.m.
Enrollment: 1,300

"Wilson Magnet High School

is a model of

educational excellence."

-George Bush -

Former U.S. President